The Best Online Scheduling App for Coaching In 2022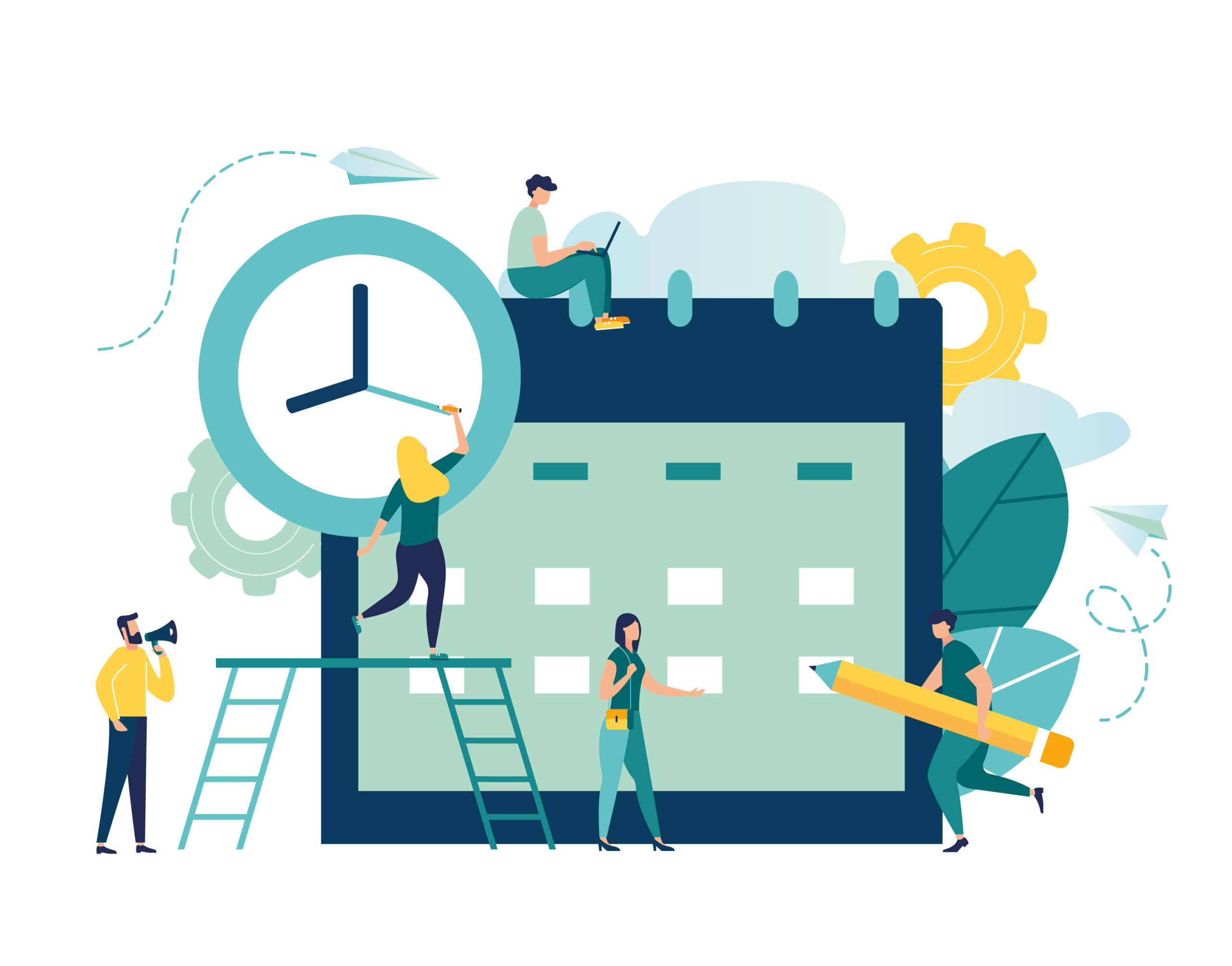 Introduction
Are you a coach? If yes, then there are no arguments that scheduling for everything can mean a lot. If you don't subscribe to it, your world will be a bunch of disorganized trash. This automatically means business and productivity will suffer.
From responding to client's calls, to hosting a class, running a podcast, showing up for business meetings, etc. Every one of your activities needs to be properly planned and well scheduled.
Unfortunately, trying to schedule tasks and activities every day, and every week may be difficult to pull off. Take, for instance, there are times when it's difficult to pinpoint a time most convenient; both for the client and yourself. Other times, it could be deciding a perfect time to return missed calls, reply to emails, etc. Well, while scheduling effectively can prove to be daunting, recent innovations like an online scheduling app have made scheduling simpler.
Before now, the difficulty in staying productive through scheduling has been because of the absence of online scheduling apps. Well, this is a story of the past!
Are you a coach struggling with scheduling? In this blog post, we detailed five of the very top online scheduling apps for coaches. Before this, how will the use of an online scheduling app profit you?
Benefits of Online Scheduling for Coaches
• You spend less time getting your tasks well scheduled, leading to higher productivity.
• You enjoy little or no mistakes when sorting out your schedules.
• Right at the tip of your fingers, you easily access your coaching session schedule.
• Clients can schedule sessions or meetings with you at their convenience.
• Bulk of these apps have automatic schedule reminders, meaning there won't be problems of not showing up.
• You can easily access your customer's online database any time you wish.
Top 5 Online Apps for Coaches to Run Scheduling Effectively
SimplyBook.Me is a free and simple online app coaches can use to schedule. It enables access to add-on features required for the coaching work. The add-on feature doesn't come for free though, but don't be bothered with it, if it doesn't sound useful for you.
Coaches can use SimplyBook.Me to organize appointments because it has features to integrate with social media channels like Instagram and Facebook. With it, customers or prospective customers can schedule effectively.
Also, in SimplyBook.Me automated reminders can be prepared, which coaches can customize to work for themselves as well as for clients. This means the problem of not showing up is eliminated.
2) Calendly
Today, you will probably not find an online scheduling app more popular for coaching than Calendly. The app offers a very easy-to-engage system that links perfectly well with regular calendars, hence making scheduling super easy for clients. With the Calendly scheduling tool, opening an account is easy, but it's important to specify the particular rules to indicate the time the user will be accessible. Furthermore, Calendly work in a way that allows coaches to arrange tasks in between sessions and to set up measures against extremely late hour booking.
Also, coaches can integrate Calendly with tools like Paypal, Salesforce, and Zapier, while trying to further streamline the scheduling process. In addition, conversion rate and booking activities can be measured on Calendly by adding Google Analytics to the Calendly account.
Lastly, for pricing, Calendly has a free basic plan. But on this plan, there's the limitation of creating only one type of event (like a 45mins call). Other advanced plans start at $8 for 30 days and offer access to multiple events.
3) 10 TO 8
10 TO 8 is another great online app for scheduling. They guarantee free service of use any day! 10 TO 8 is good for small-scale coaching businesses it allows only 100 appointments to be made for 30 days. For coaching businesses on a big scale, this may probably be limiting.
Scheduling class sessions can be done on the app, while the same period organizing reoccurring schedules. Similar tasks that occur each day of the week at a similar time are a good example of this feature.
Using the 10 TO 8 app for scheduling also has the benefits of helping to easily receive payments from clients because it can integrate with PayPal or a Stripe account. This is massive for every coach.
Another top scheduling software effective for coaching is YouCanBook.Me. It helps to schedule both individual meetings and team meetings, effectively. Also, coaches can set up a default availability schedule for each week. It doesn't end there, because the default arrangement can also be changed during the week, counting on what other schedules are running already.
Furthermore, YouCanBook.Me does not have any limitations related to the client's location because it automatically detects differences in time zone. This feature makes it flexible for customers to create schedules or book meetings at a period convenient for them.
Lastly, YouCanBook.Me platform blends perfectly with Stripe, Zapier, and Gmail. The starting price is also friendly; $10 for 30 days per calendar.
Acuity Scheduling is another top online app coaches can employ for scheduling, especially for those who stay on mobile devices. This is because the Acuity Scheduling app links up well on iPad, iPhones, and Apple Watch apps.
Also, the scheduling app can work seamlessly to host its appointment. While this is good, even better is that it works well with a regular calendar app, and has the capabilities to send reminders for schedules or regular alerts. With the Acuity app, schedules can be customized based on business needs, not minding the difference in time.
Lastly, the app can blend with MailChimp Paypal, Quickbooks, etc. For pricing; they have a free basic plan and an advanced plan that start at $50 for 30 days.
Conclusion
The focus of every coach is to enjoy productive days every time. An even bigger goal is to make lots of profit from their coaching business.
As a coach, you can not achieve this, if your schedules are always disorganized.
Enjoy reminders for activities, productivity with tasks, and more profit in coaching with a scheduling app.
This blog post has shown you some of the best online scheduling apps to maximize if you are a coach. Feel free to explore them!
Thanks for reading!
We are sure you have comments. We welcome them, kindly use the comment box.
Recent Posts
Categories
Featured Posts