In-person or pure play Online? 10 Reasons for music studios and sports academies to offer hybrid learning experiences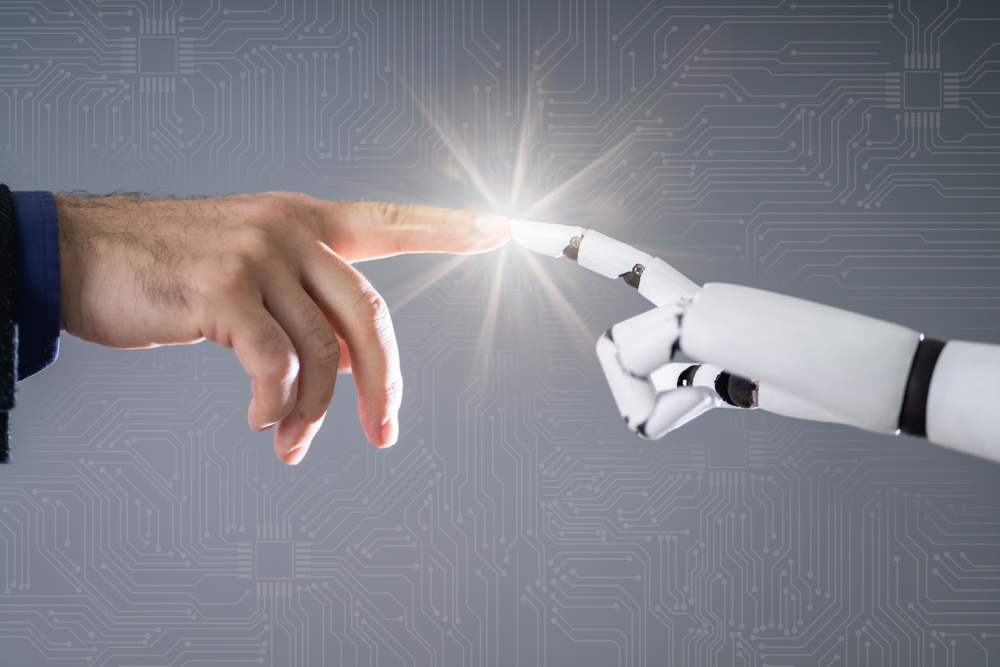 Introduction
It's no secret that hybrid learning is the future of education. We're seeing more and more schools making the switch to hybrid learning models, and for good reasons: hybrid learning is more effective, efficient, and engaging than traditional classroom models.
But what about music studios and sports academies, especially the ones that have historically relied on in-person training? If you are a dance school in New York or a baseball academy in Nashville, can you benefit from hybrid learning as well? The answer is a resounding yes! In this blog post, we'll explore the concept of hybrid learning and discuss why it's so important for coaches and instructors to build hybrid learning programs. We'll also offer tips on how they can adapt to the changing world of education.
Let's get started!
What is Hybrid Learning?
Hybrid learning is a mix of traditional classroom instruction and complementary digital content. This allows students to learn in a more flexible and personalized way. Studies have shown that hybrid learning models are more effective than traditional classroom models, especially when it comes to engaging students and providing them with customized instruction. In addition, hybrid learning models are more efficient because they allow teachers to use technology to supplement their instruction.
Why is Hybrid Learning Important for Coaches and Instructors?
First, it's important to understand that the world of education is changing rapidly. Technology is becoming increasingly prevalent in classrooms, and students are now expecting more personalized instruction. If you're still using a traditional teaching model, you're likely losing your students' attention (and maybe even their business). Second, hybrid learning models allow you to take advantage of technology to supplement your instruction. For example, if you're a music instructor, you can use digital tools to help your students practice at home. You can also create hybrid lesson plans that include both in-person and online instruction.
In some cases of hybrid lessons, asynchronous learning elements, like pre-recorded video teaching and online drills are employed for classes. These drills help to support face-to-face classroom sessions. In addition, when well-planned, hybrid courses combine the best aspects of in-person and online learning, in the process making education more accessible to a wider range of students. Also, for hybrid learning to be successful, all the facets of the hybrid learning path must be tailored to the learning format, whether in-person or virtually.
Hybrid vs. Blended Learning
Hybrid learning and blended learning are frequently confused with one another because they both contain similar instructional components. However, both are two different learning models.
In blended learning, in-person instruction is combined with asynchronous learning methods. Hence, students during their leisure time work on online exercises and watch instructional videos.
Hybrid learning, on the other hand, is a teaching method in which instructors instruct both in-person and remote students at the same time. In the hybrid model of learning, asynchronous teaching methods can be used to supplement synchronous face-to-face instructions.
Is Hybrid Learning Effective?
A literature review done on hybrid and blended learning showed that hybrid learning increased student engagement, performance, and a positive view of the general learning process.
Hybrid learning was shown to also incorporates proven student engagement techniques, aided the improvement of student's communication skills as well as academic performance in math and reading. So to answer the question of effectiveness; it is! But if you are still skeptical about integrating it as a class instructor, these 10 reasons will give you headway.
The 10 Reasons for Class Instructors to Integrate Hybrid Learning Experience
1) Enables specialized education and Tutoring.
Instructors are thrilled about the idea of virtual and hybrid educational options, with 78 percent preferring virtual tutoring and enrichment programs. Hence hybrid learning model opens up a window to offer specialized training.
2) Ease of Accessibility
Hybrid learning offers accessibility to students and instructors, both at the local and global levels. For instance, during the covid epidemic, a short-staffed school district in Georgia turned to a company that provided remote teachers who taught lessons virtually for tutoring solutions. In the process, local students tuned in to live classes on their laptops at school. Furthermore, hybrid learning offers access to lectures to students regardless of their physical ability or location. This goes to show that virtual learning is a more cost-effective option for scholars generally.
3) Offers Flexible Learning Experience.
Many schools have shifted to hybrid learning because of the flexibility it offers. This includes flexibility in the learning schedule, teaching modes, how students engage with their learning materials, and teamwork and communication between students and their instructors. Also, students who are unable to attend classes in person can learn remotely from home through the hybrid learning system.
4) Enables Cost Efficiency
Hybrid learning allows school districts to keep their budget allocation intact while also providing students with access to more cost-effective online lessons. Clearly, hybrid learning which functions similarly to digital textbooks is a more cost-effective learning solution.
5) Safety Oriented
At the height of the COVID-19 pandemic, instructors wanted to be sure that their school district took their safety and that of their students as a top priority. So while 99 percent of teachers say that a "safe and healthy school" is their top priority, 66 percent did not believe that their school took enough precautions to ensure their well-being. The hybrid learning model naturally solves this problem. When teachers and students are sick, hybrid classrooms give them the flexibility and safety to stay at home. Hence, you are certain that the spread of infection will be reduced.
6) More Efficient use of resources.
It can be frustrating to attend an in-person lecture where all the students are doing individual virtual work. This is similar to when you attend a meeting physically knowing that the discussion could have been done via email. Hence, consider what resources you will need for each lesson when planning your syllabus and scheduling which classes will be online and which will be face-to-face. With hybrid learning, you can efficiently optimize the use of resources.
7) Effective Time Management
Another reason for class instructors to integrate hybrid learning experiences is the provision of time management. The model enables you to manage your time more effectively. Remember, when it comes to making your staff perform better, time management is of the essence.
Hence, with hybrid learning, students and staff alike can find ways to utilize their time effectively. For example, if one of your staff is unable to attend a lecture in person, they can participate in the same class online from anywhere in the world and at any time.
Also, participants in the lecture can select the lessons that work best for them based on their agendas. This naturally motivates students to stay on top of their game and aids in the maintenance of a healthy balance in their training.
Educators can also reap the benefits of time management by using hybrid learning to control schedules and teach more efficiently. For example, instructors can pre-record lessons, this way enjoys free time to focus more on helping students on a one-on-one basis, hence enabling them to learn more efficiently.
8) Offers Synchronous Communication Opportunities.
Few learning experiences can compete with the proximity and intimacy of face-to-face academic discussions. In hybrid learning model, there is an opportunity for real-time engagement between counterparts. This is a crucial benefits in the face-to-face aspect of hybrid learning.
This time is best used for synchronous group work, presentations with the Questions and Answers section, and in-depth discussions. Afterward, you can use the in-person time you have together to form meaningful academic relationships, and then take those new relationships online.
9) Freedom for independent academic exploration.
Another reason to integrate hybrid learning experiences is that the learning method comes with many freedoms. Students who excel at independent learning will benefit from these freedoms. The freedom to learn from any location of their choice, the freedom to review lesson materials as many times as they want at their own pace, and the freedom to engage in in-depth asynchronous dialogue with colleagues.
10) Helps in the Reduction of Teacher Shortage
From studies conducted, there is a shortage of over 100,000 teachers in the United States. In situations like this, hybrid learning allows instructors to reach more students while also allowing school districts to save money by using virtual instructors. In addition, when there are not enough in-person educators, virtual instruction is a massive learning option that is more accessible to certain school regions.
Conclusion
The future of education includes hybrid learning in more ways than the traditional classroom structure. Based on student needs and available resources, states and their school districts are formulating a new return to school plans that include hybrid learning, a fully virtual school setup, and blended classrooms. Places, such as San Antonio, Texas, have approved plans to make more permanent investments in hybrid learning. This plan has a settled budget of $90 million funding to purchase new hybrid education technology such as video conferencing cameras and microphones.
Some experts believe that a more flexible school day with a mix of in-person and virtual learning that better matches teens' circadian rhythms can solve students' engagement problems.
This shows how vital it is for class instructors and the general schooling system to implement a hybrid learning experience. Embrace it now because virtual learning and hybrid teachings are here to stay.
Categories
Featured Posts