How to Improve Your Music Studio or Sports Academy's Local Ranking on Google Maps and Search. A guidebook to get to the top.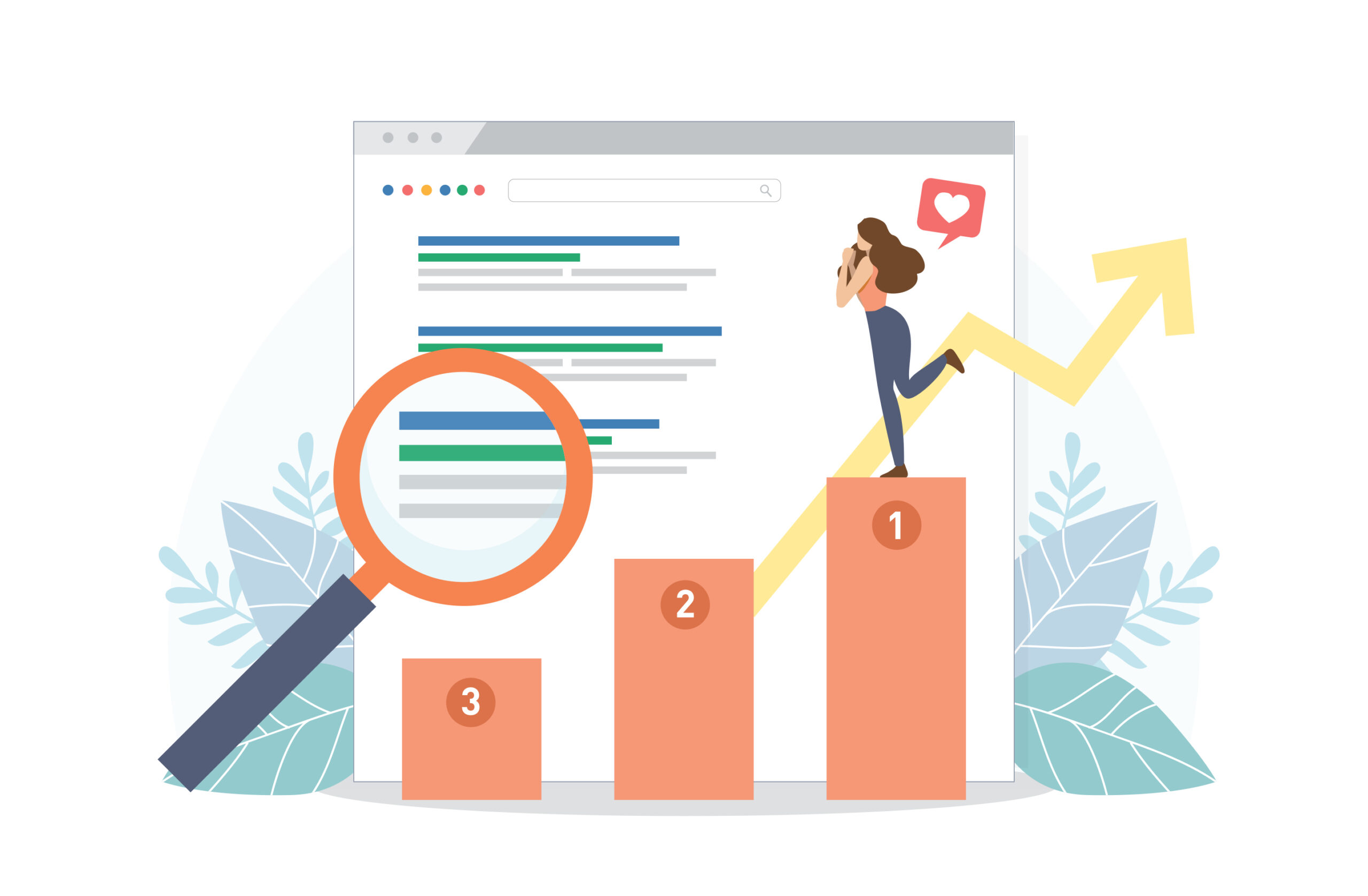 Local Rank is a local listing of your business on Google Maps and Search. Local Rank is crucial to the success of businesses because it can help your business get discovered by new customers in your area, stand out from competitors, and generate more business—all for free. Local Rank is the position that your business holds in an area compared to other businesses in that same area. If you're not visible in Local Rank, potential customers may not be able to find you, which means you could be missing out on valuable business.
In this blog post, we'll go over everything you need to know in order to get your business listed and ranked higher than your competitors. We'll start by discussing what Google looks for when determining local rank, and then move on to the steps you can take to improve your visibility. Finally, we'll talk about how to get more positive reviews from customers. Improving your business' local ranking is a great way to bring in more traffic and revenue – so let's get started!
Google looks at three primary factors when determining Local Rank
Proximity
This refers to how close your business is to the searcher. If you're a restaurant, for example, you'll want to be sure you're appearing in results for people who are searching within a certain radius of your location.
Relevance
This takes into account things like whether or not your business is categorized correctly, and whether or not the keywords used in your listing match what potential customers are searching for.
Prominence
This measures things like how well-known your business is, and whether or not you have any positive reviews from customers.
There are a number of steps you can take to improve each of these factors and improve your Local Rank. We'll go over a few of the most important ones below.
Step #1
First, be sure to claim your business on Google Business Profile. This is the first step to improving your Local Rank, as it allows you to provide accurate and up-to-date information about your business.
Step #2
Once you've claimed your listing, take some time to fill out all of the fields in your profile. Be sure to:
Complete your Business Profile: Google Maps and Search results are highly contextual to the proximity and relevance. The best way to be relevant to a prospective consumer's search is to have as much accurate and up to date information as possible visible on your business profile.
Some key best practices to display a complete business profile are listed below:
Verified Physical Address and Locations (if you run your lessons in multiple locations, make sure to have every location verified)
Active Contact Number: A critical and often overlooked piece of information, in today's always connected world ability to get contact is critical. 
Correct Business Category: This allows you to get shown with similar businesses. Baseball searches should now show Ping Pong 🙂 
Up to Date Operating Hours: If you operate a Piano or Golf Practice facility but operating hours are listed incorrectly or holidays are not updated then users would complain that the listing is incorrect, lowering your chances to rank higher). 
Offer a Bookable Trial Class: Yep, you read that right. With a Google friendly platform you can integrate your trial classes with regular classes. User search, see your great reviews and book a trial (paid or free) instantly. This magical experience wows your prospects before they search and try something else. 
The more information you can provide, the better!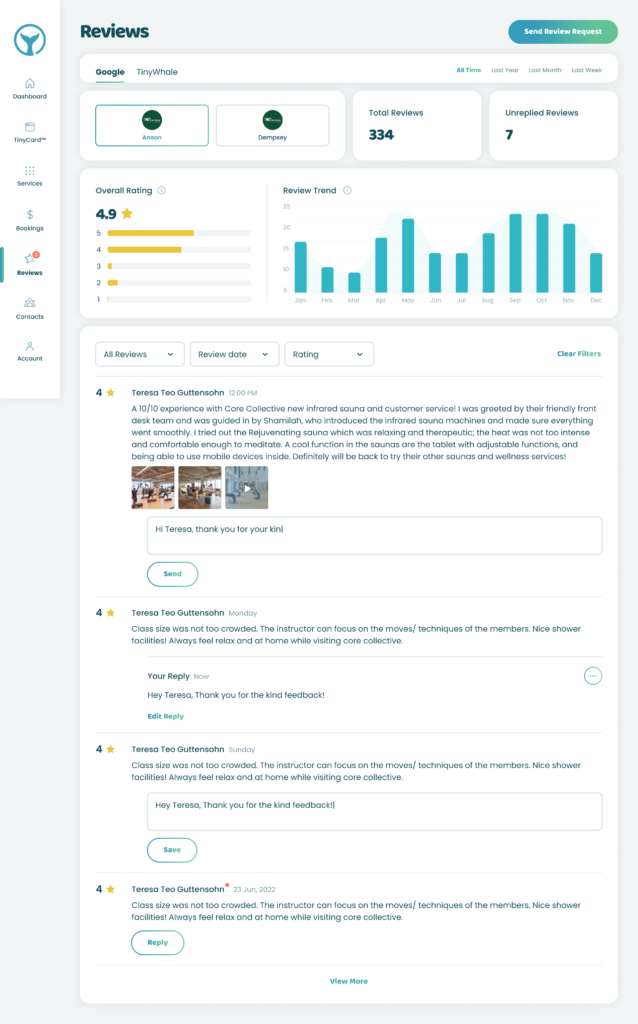 Step #3
Manage and respond to reviews: Respond to reviews that users leave about your business. When you reply to reviews, it shows that you value your customers and their feedback. High-quality, positive reviews from your customers can improve your business visibility and increase the likelihood that a shopper will visit your location.
In addition to claiming and updating your listing, another important step is to encourage customers to leave reviews. Google takes into account the number of reviews as well as the average rating when determining Local Rank, so it's important to have both. You can encourage customers to leave reviews by sending follow-up emails/messages after they've completed a course, or use the automated request review feature on TinyWhale that works even when you are conducting a lesson.
By taking the steps above, you can improve your business' Local Rank and start bringing in more customers! Google Maps and Search are powerful tools that can help you reach new people – so be sure to take advantage of them. Thanks for reading!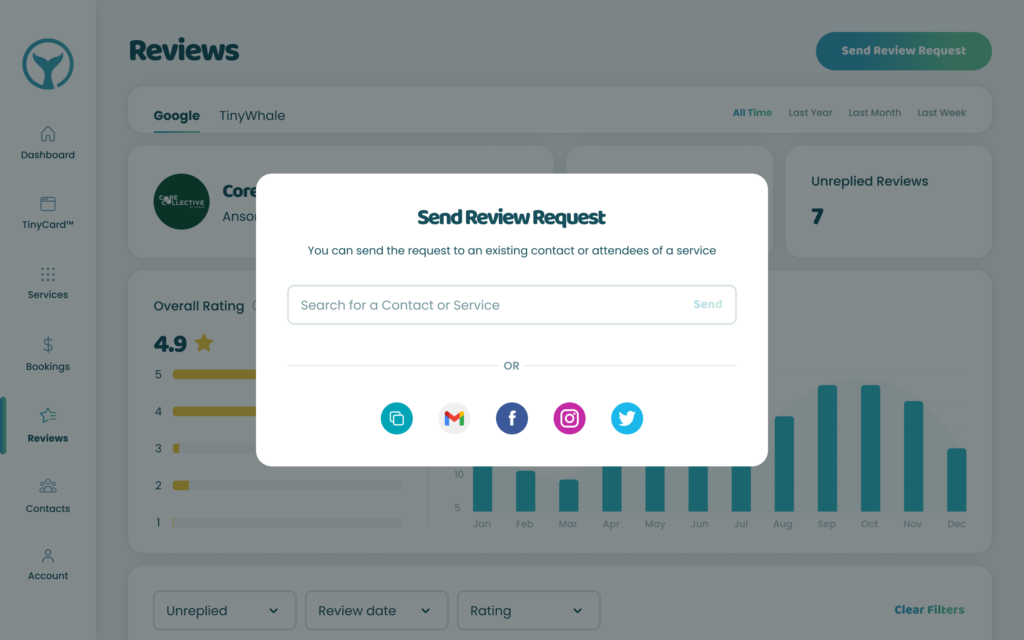 Next Steps:
Still need help? We understand how complex local search ranking can be. Send us a message hello@tinywhale.com and we'd be happy to chat about your unique needs and see how we could help get you ranked higher on Google Maps and Search. Our team of experts are here to help!
Categories
Featured Posts