3 Common Questions Coaches Are Asking About Coaching Scheduling Software and the Answers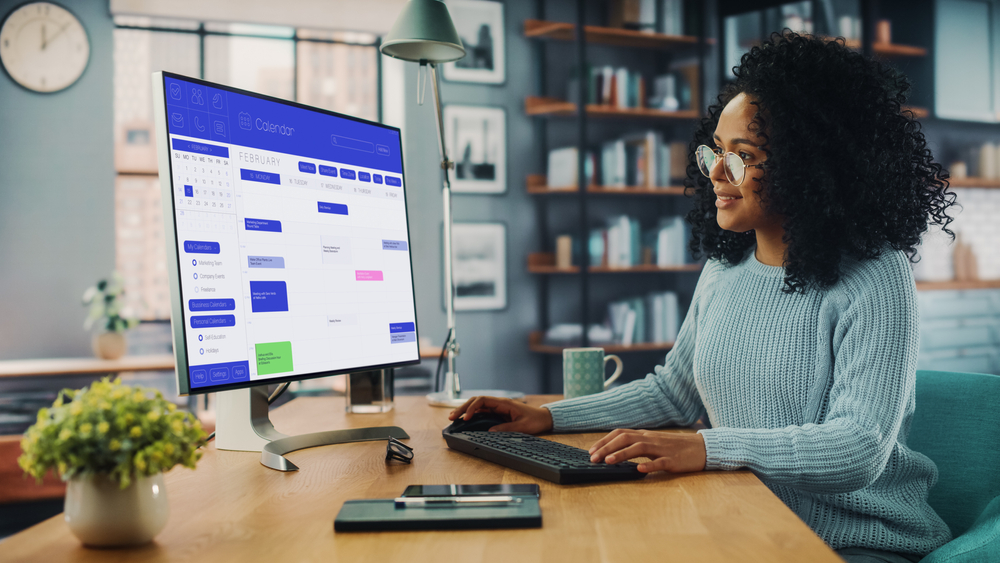 Introduction
It is not uncommon for a successful coaching professional to be extremely busy all of the time, which is excellent for business. But what if there was a way to improve time management, reduce stress from administrative duties, and improve client coordination and communication? Sounds too good to be true, doesn't it?
It isn't, and it is doable with the right coaching software.
Are you a professional in the coaching industry looking to improve your day-to-day operations with scheduling tools?
Would you like to save money and time by automating your entire coaching service? Are you considering moving your entire appointment management system online? Do you want to easily organize your team's schedule and auto-sync new appointments to your calendar?
If yes, then give rapt attention to this blog post because your questions will be answered shortly!
Even more, we examined 3 important questions on scheduling software commonly asked by coaches, and we provided the answers to each!
3 Commonly Asked Questions from Coaches on Scheduling Software
1) Can Scheduling Software Solve Busy Calendar Issues?
Working with a full calendar every day presents a challenge for coaches. Even the most experienced coaches may struggle to find the best available time slot that fits everyone's daily schedule. So what can help out? Yes, you guessed right, scheduling software!
Many businesses, career, and life coaches use coaching scheduling software to make life easier for themselves by incorporating online booking into their businesses. As a result, significantly reduces or eliminates busy calendar issues.
2) Can Scheduling Software run Bookings Online?
Yes! Coaches can accept appointments online and also become more noticeable online by using scheduling software. Through scheduling apps, coaches can develop an open online booking page where customers can effortlessly book and purchase a one-on-one or group service. This provides you with an immediate competent impression and enables customers to make appointments only from your accessible openings. It implies, that you will never have to accept a phone call during a meeting or forfeit new customers because you are not easily reached 24 hours a day, seven days a week.
In addition, you can easily incorporate a "RESERVE NOW" control to your email newsletter and website, hence accepting bookings from the booking page of the scheduling app.
3) Can Scheduling Software minimize "No-shows" from Clients?
Truth be told – planning appointments, keeping a journal, and ensuring customers arrive at the moment are all time-consuming tasks. These issues if not dealt with can lead to consistent "not-showing up" from clients.
However, with online bookings available through coaching scheduling software, there are fewer "no-shows" from clients.
As a result, it doesn't matter if you are a personal or business coach, coaching planning software can help you avoid disappointments.
The software fills your schedule, finds new customers, and reduces late revocations while you enjoy your work.
Also, it employs interactive words to motivate your customers to appear on time and informs you if they do not respond. Many coaches have testified that scheduling software has lowered "no-shows" by 90% or more. Furthermore, with a mutual chat created into the online appointment system, you can enhance communication and client service thereby eliminating interruptions from phone calls.
Lastly, coaching scheduling apps will do much more than answer the three questions posed above. Do you want to discover what more they can do?
Other Benefits Coaches can Enjoy with a Scheduling Software
• Team management – Quickly approve bookings, requests, and time off.
• Client management entails keeping track of a client's history as well as upcoming appointments.
• Branded Booking Page – Design and personalize your entire booking experience.
• Key data reports – Stay on top of performance reports and other important information.
• Exceed expectations – Make the client experience unforgettable. How? Scheduling software allows you to keep track of client sessions and spending.
• Allow clients to self-manage their appointments.
• Increase loyalty by providing bonus offers and one-time specials.
• Use clever client administration tools to keep track of client project history.
Final Note
Managing a hectic daily schedule will always be a challenge for coaching professionals. That is why the most successful coaches invest in and use coaching scheduling/management software.
Coaches can use scheduling software to track bookings in real-time, notify clients of upcoming bookings and events, manage client engagement, and much more.
If you are a coach with questions and who is on the fence about using scheduling software, this blog post will help you make a decision.
Thank you for reading! Comments? They are certainly welcome!
Categories
Featured Posts